January 24, 2023
Security Yearbook 2023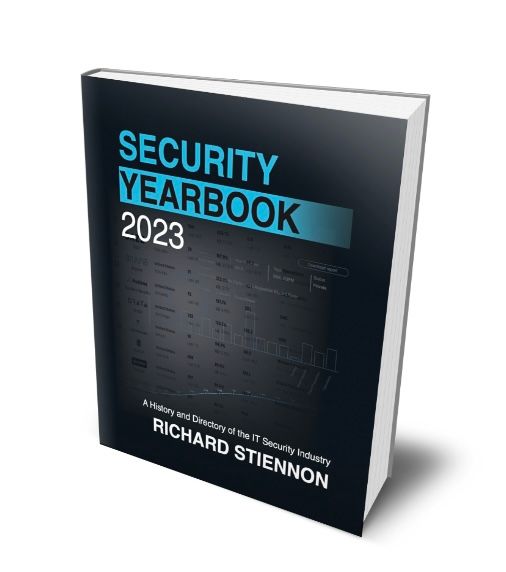 Now available for pre-order here.
Every year in January we begin the process of collating data for the newest edition of Security Yearbook. The 2023 edition will contain 3,231 cybersecurity vendors.
We spent the year building the only platform for cybersecurity industry research inspired and informed by Security Yearbook. This will be the first edition that is derived from that platform. For a quick walk-through of the platform see this post on Substack.   Also read about our progress building that platform here. Definitely subcribe to Richard Stiennon's Substack!
In addition to the Directory of 3,231 vendors by name, category, and country, Security Yearbook 2023 contains the stories of the pioneers of our industry. Founders, investors, and influencers have provided their own histories. In addition to Gil Shwed (Check Point), Barry Schrager (ACF2), David Cowan (Verisign), and Amit Yoran (Riptech) we have added the stories of Eva Chen (Trend Micro), Marty Roesch (SourceFire), and others.
The manuscript heads to the printer in February for June delivery. This year we are only ordering a first printing of 700 copies. If you pre-order you will receive a signed copy.