Security Yearbook 2021 Advertising and Sponsorship Options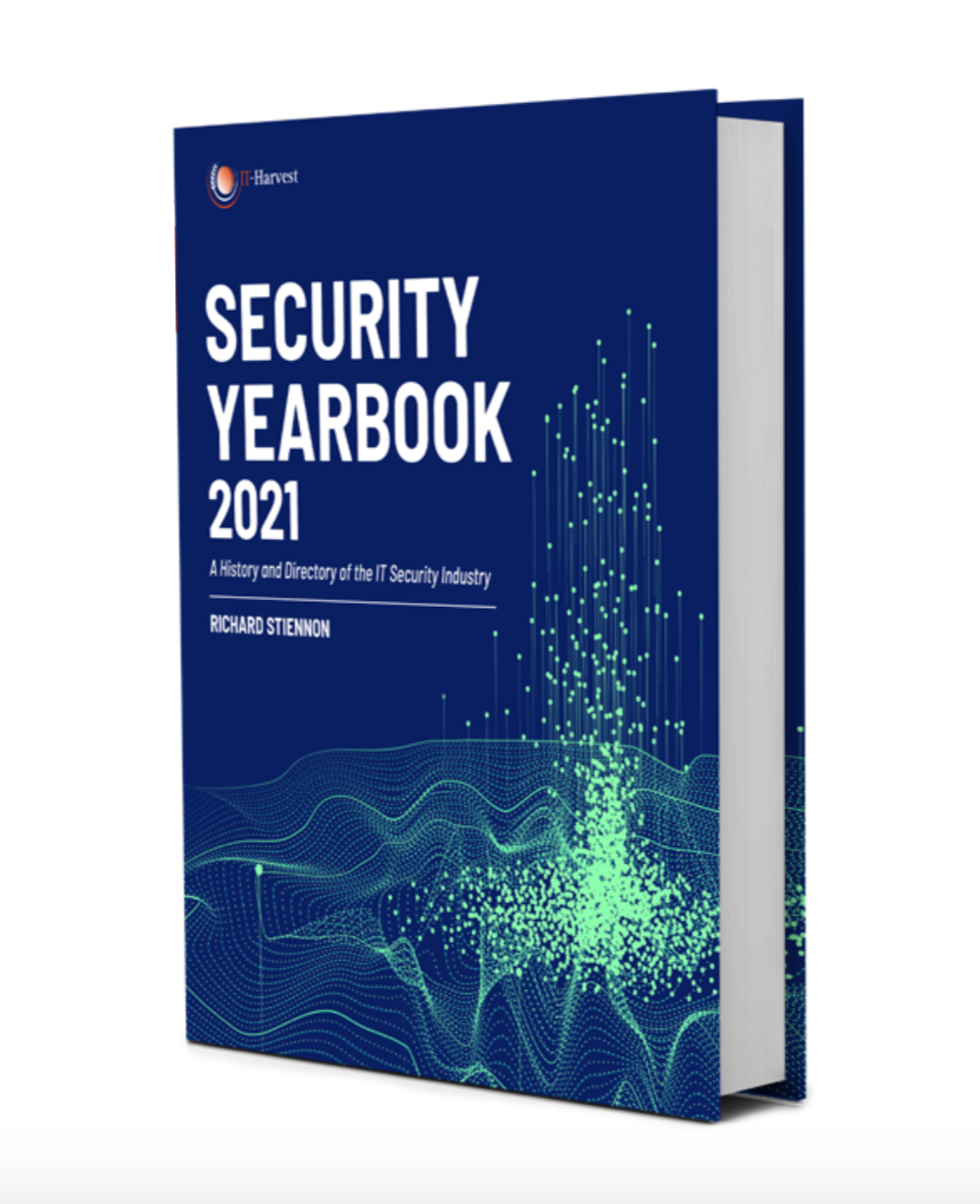 Security Yearbook 2021 is the second edition of an annual publication that records the history of the IT Security industry and provides a complete catalog of all the vendors. Thousands of copies will be in the hands of media, analysts, and most importantly, security technology buyers.

Make sure you stand out of the crowd of competitors. Much like any extensive listing (remember the Yellow Pages?) a vendor can stand out by placing an ad with their value proposition and call to action.
Request Advertising Details
Email jay@it-harvest.com or call 313-590-4552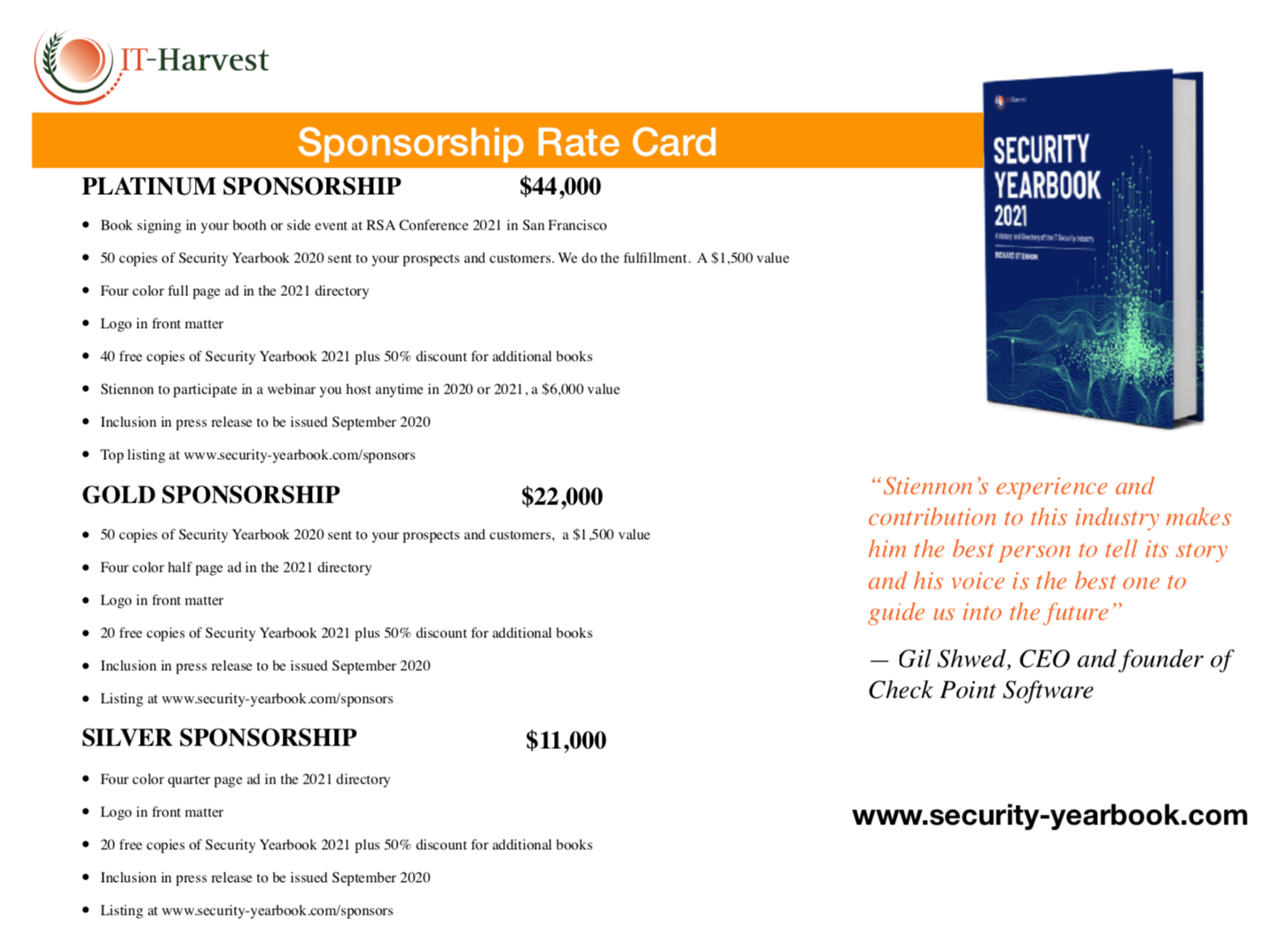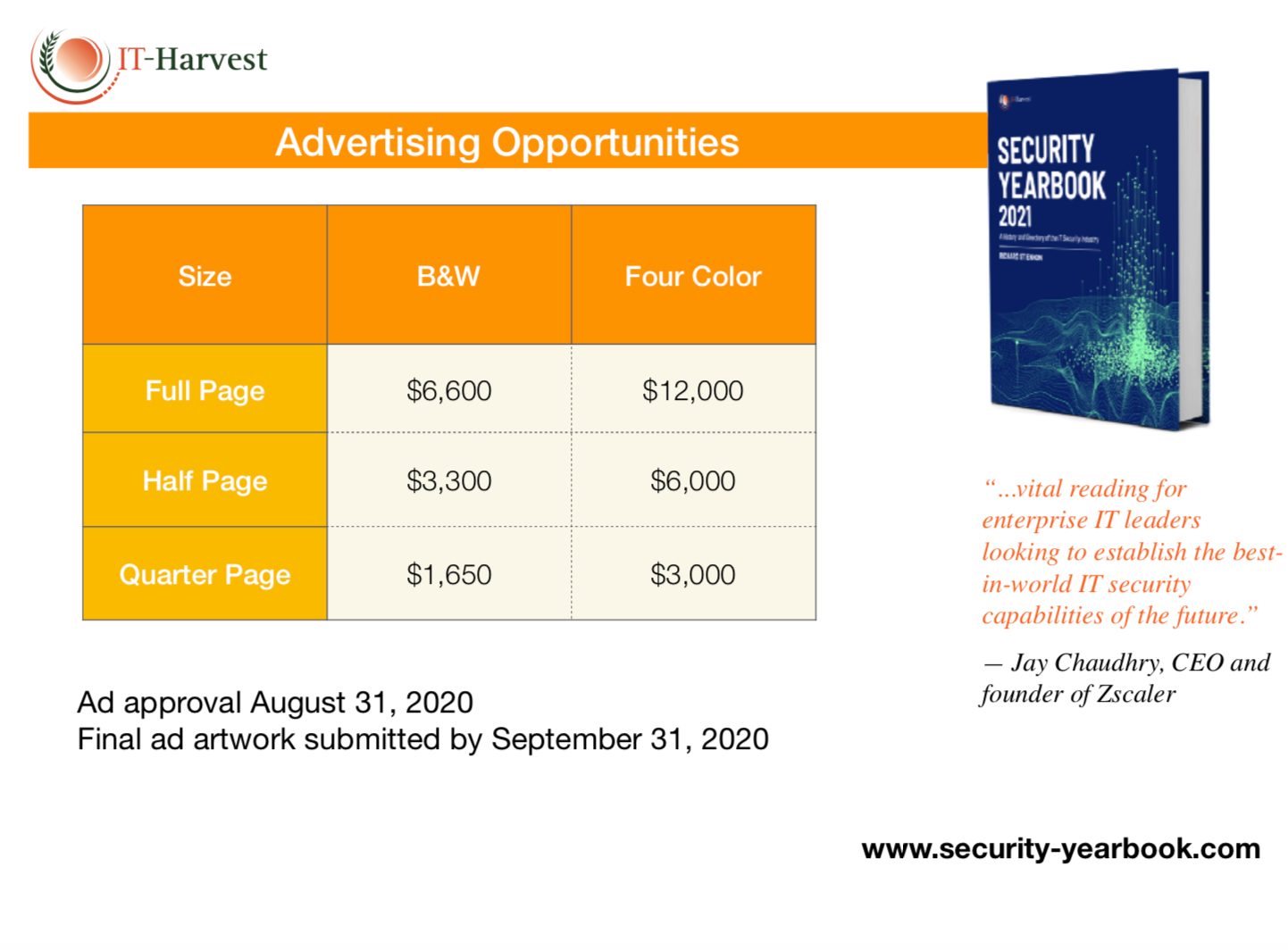 About the Author
Richard Stiennon is Chief Research Analyst for IT-Harvest, the firm he founded in 2005 to cover the 2,200 vendors that make up the IT security industry. He has presented on cybersecurity in 31 countries on six continents. He was a Lecturer at Charles Sturt University and a regular contributor at Forbes. He is the author of Curmudgeon: How to Succeed as an Industry Analyst, Stiennon on Security: Collected Essays 2010-2020, Security Yearbook 2020, Surviving Cyberwar and There Will Be Cyberwar.  Richard launched Secure Cloud Transformation, at RSAC 2019. He held leadership roles at Blancco, Fortinet, Webroot and Gartner.
1221 Bowers #1274 Birmingham, MI 48009, USA
| it-harvest.com | jay@it-harvest.com | +1 313 590 4552